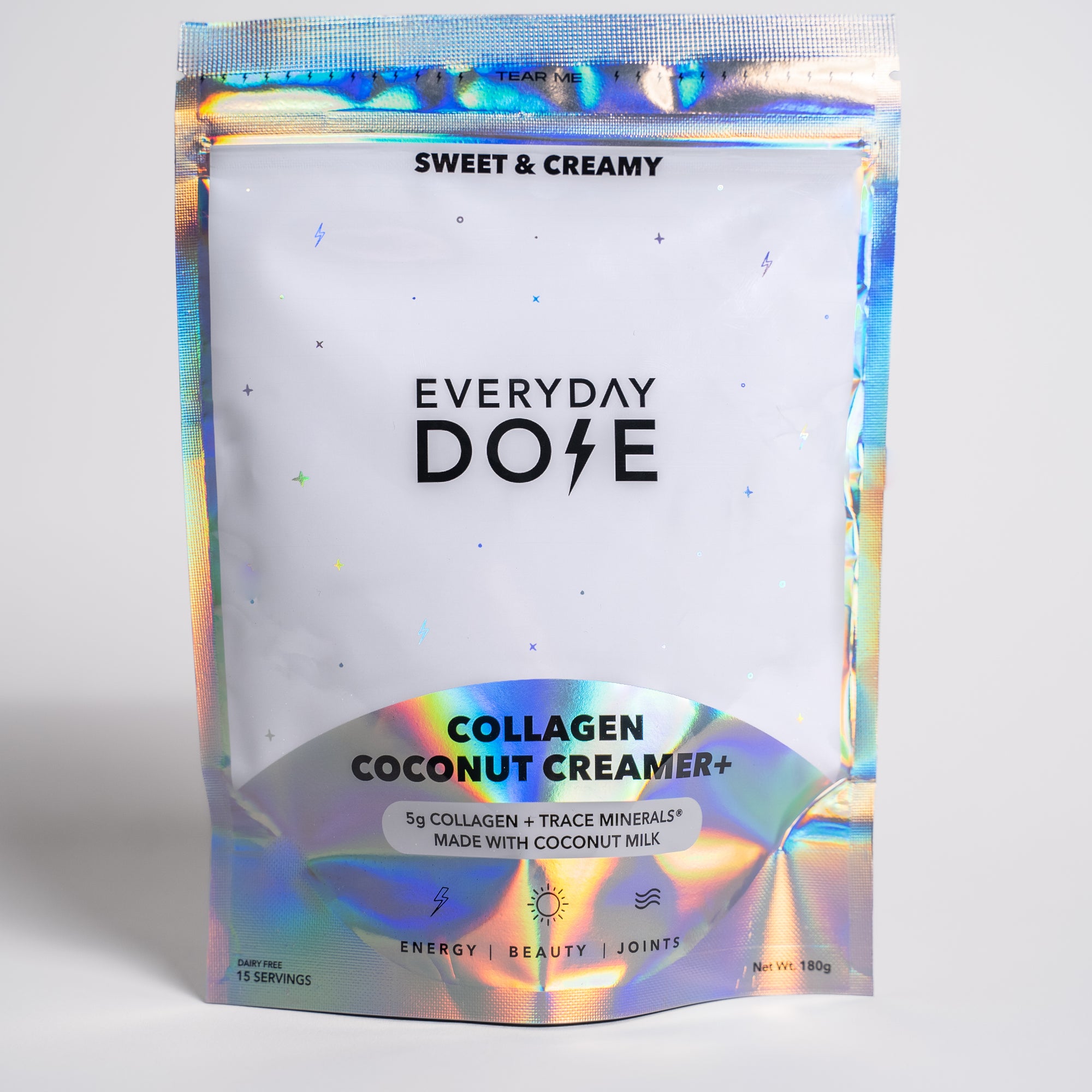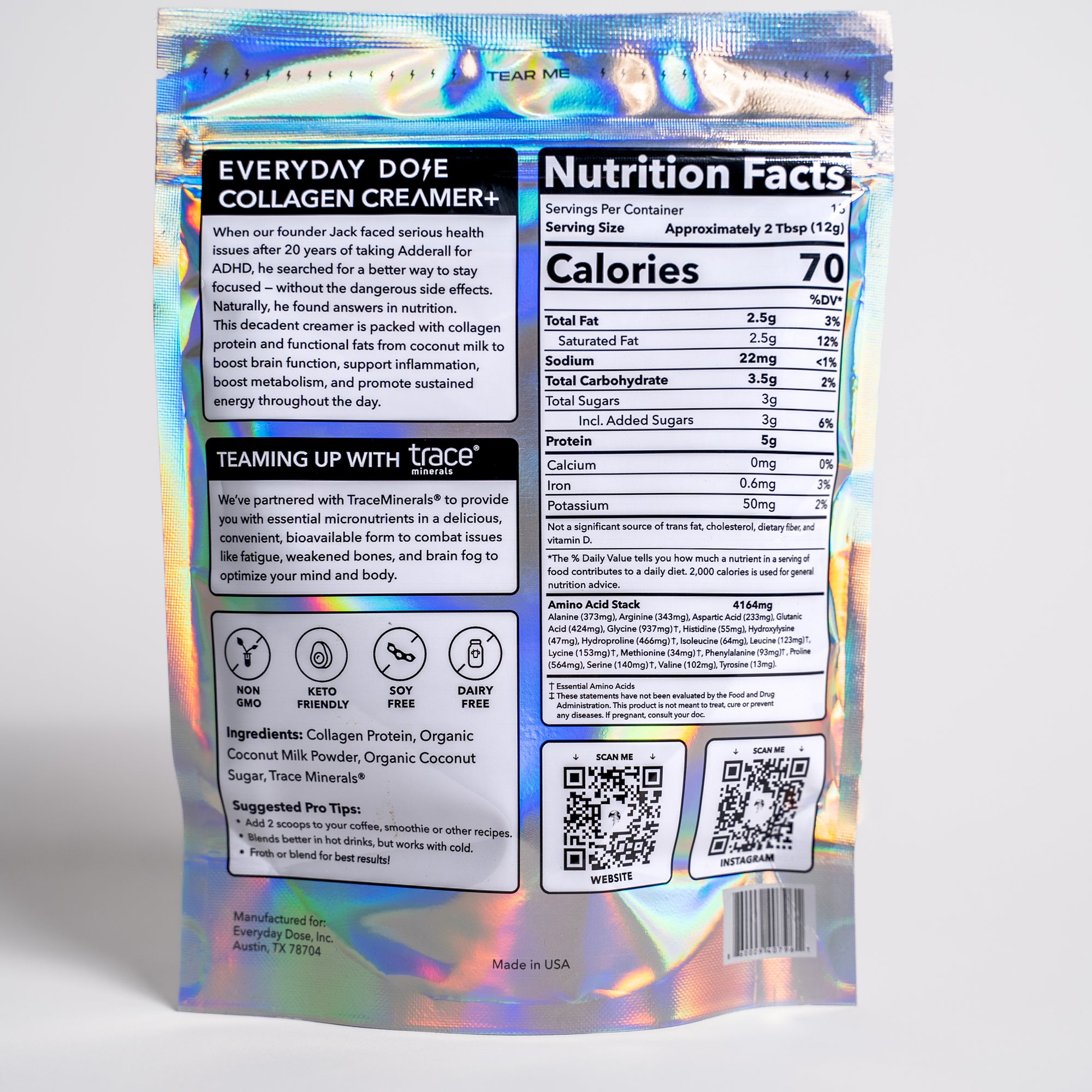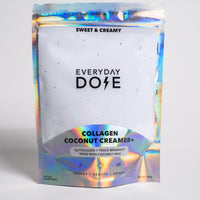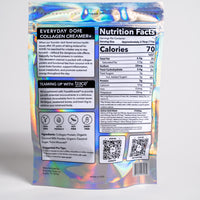 Collagen Coconut Creamer +
Meet your mug's new best friend! This decadent creamer is loaded with collagen protein, functional fats, and essential TraceMinerals to deliver a brain-boosting silky-smooth sipping experience, every time. 

Choose your serving size:
45-day returns
Refill ships in 30 days
3 days before your next shipment is set to go through, we will email you a reminder. By default, it will be another 30 servings delivered to you, and you can easily adjust or cancel at anytime.
one time purchase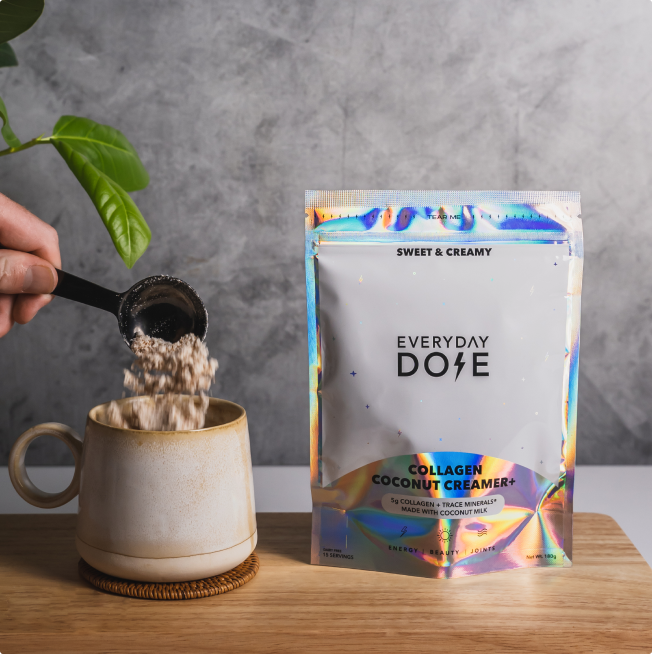 Creamer...
With Benefits

Functional Fuel for Mind and Body
A creamer that does more. Formulated with MCT's and Trace Minerals to boost your metabolism, energy, and focus for optimal well-being & performance.

Guilt-Free Indulgence For Every Day
Most creamers are full of sugar and other B.S., or don't have any real health benefits. This one focuses on function & flavor, with just a touch of subtle sweetness to tantalize the tastebuds.

Healthy Gut, Joints, Skin, and Hair
Collagen Protein is the glue that helps bind us together. Its potent amino acid profile can help you feel good in your body and get that glow from within.

Creamy & Clean for Any Routine
Life's busy - we get it. This powder creamer stashes easily in bags for a delicious all-in-one creamer, sweetener, and wellness boost for coffee, smoothies, or whatever. Anytime, anywhere. 
Not Your Average Creamer
This decadent creamer is packed with collagen protein and functional fats from coconut milk to boost brain function, support healthy inflammation, boost metabolism, and promote sustained energy throughout the day.
Taste
Silky, smooth, and naturally sweet with subtle notes of creamy coconut.
Feeling
Long-lasting energy, joyful mornings, better gut health, happy skin, hair, & joints.
Essential Nutrients
Long-lasting energy, joyful mornings, better gut health, happy skin, hair, & joints.
High Bioavalibility
We use only the highest-quality ingredients to ensure high bioavalibility so that you actually experience the benefits.
No B.S.
No hidden fillers, chemicals, sugar alcohols, oils, unpronounceable ingredients, or other BS (bad stuff)
Full Ingredient List: Collagen Protein, Coconut Milk Powder, Coconut Sugar, Trace Minerals®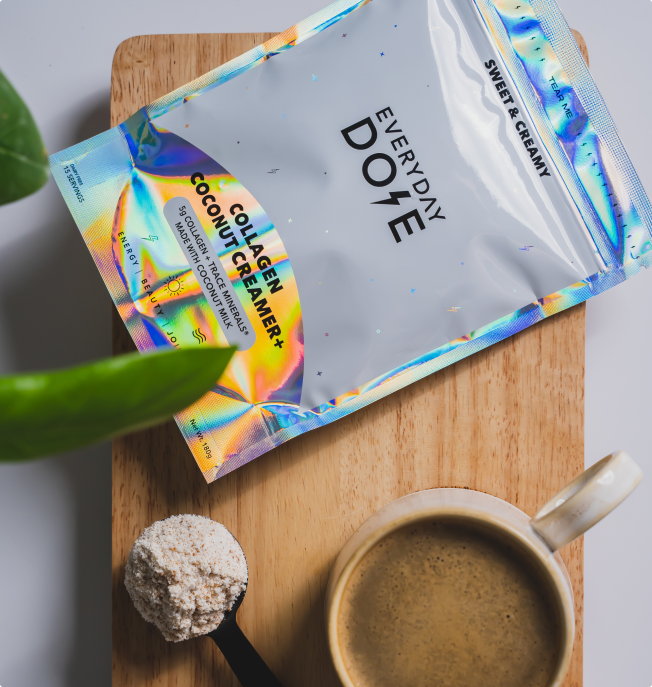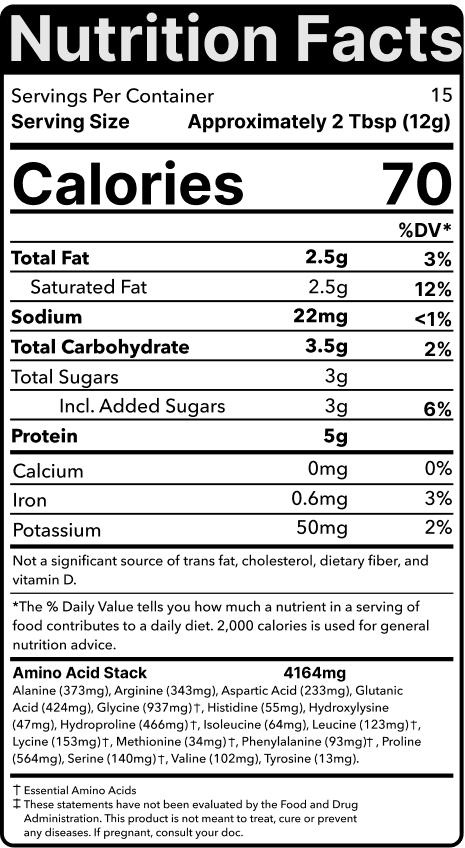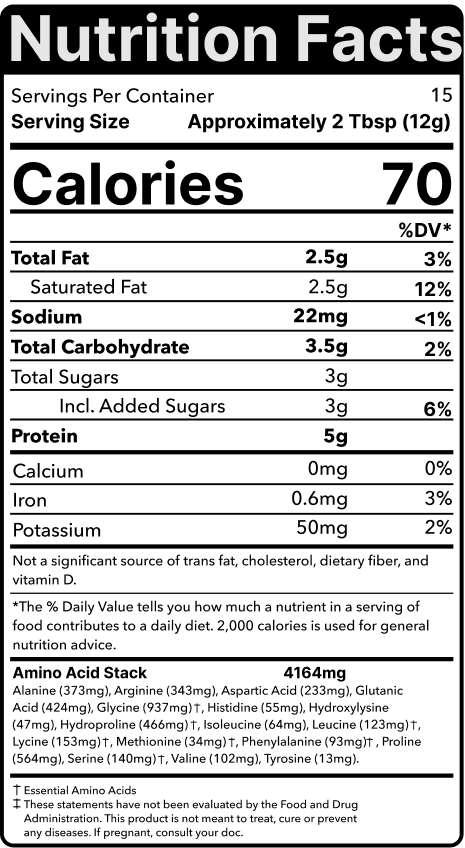 Taste? Feelings? Results?
Real Talk, Real Customers
4000+ Reviews
"Affordable and great taste!"
It's affordable and tastes incredible. They even allow you to change your monthly delivery dates in a matter of seconds.
Tyler B.
Verified Purchase
""CREAMY AND DELICIOUS!""
I think after seeing several ads, something in Everyday Dose's mission just spoke to me. I'm so glad I ordered this creamer. Every day, I wake up and look forward to making my morning cup. So creamy and delicious!
Lucia
Verified Purchase
"Way Better Than Other Brands!"
Love it!! Way better than the other brands I've tried. Never upsets my stomach but always gives me a great boost.
Becca D.
Verified Purchase
US vs THEM
We've teamed up with...
Othership Breathwork
Othership: Breathing App combined with Everyday Dose helps you regulate your emotions and nervous system through guided breathwork and vibey music.
---
Normally priced at $18.99 per month, now FREE for all Everyday Dose subscribers.
Get Started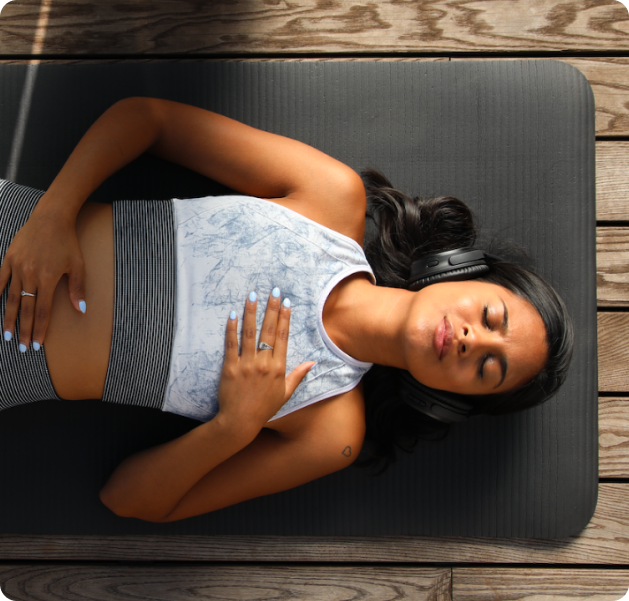 Frequently Asked
Questions
How are we different? 🤔
Everyday Dose is upgrading everyday staples like coffee, matcha, and creamer with collagen protein, mushrooms, & nootropics to optimize your mental and physical health. Improve energy, mood, immunity, sleep, and gut health without any crash or side effects. No additives, natural flavors, seed oils, or fillers.

What are TraceMinerals®? 🪨
Trace Minerals are essential nutrients for maintaining optimal energy and health, yet 90% of Americans suffer deficiencies due to modern farming practices and water filtration. We've partnered with Trace Minerals to provide you with these key elements in a bioavailable form to combat issues like fatigue, anemia, and brain fog and support optimal well-being and energy.
Does this contain caffeine? ☕️ ️
Nope! This silky creamer comes loaded with superfoods, not caffeine, so you can enjoy a scoop anytime of day.
What does it taste like? 😋
It tastes slightly like coconut, from the coconut milk powder, with a delicate sweetness from the hint of coconut sugar we use to round out the flavor. The collagen protein adds to the rich creamy texture for a silky smooth finish.
Do you have samples? 👀
Unfortunately we do not, our product is extremely expensive to make.
How can I use it? 🥛
Use it wherever you'd like to add an extra boost of creamy nutrition! Of course, it pairs beautifully with our Mushroom Coffee+ or Matcha+ as well as in smoothies, overnight oats, tea, or baked recipes! *for best results, mix in hot liquid for drinks to fully melt the coconut milk, but works in cold too
Is it vegan? 🥦
No. We use Collagen Protein in our formula because of… its effectiveness. The amino acid profile is incredibly powerful, and unfortunately, there is no such thing as vegan collagen – its b.s. marketing
Do I have to get a subscription? 🫣
Nope! We also have a one time purchase option, but you save money and get free gifts when you subscribe. This is about changing your life long-term, which is why 99% of people subscribe.
Learn More