5 REASONS WHY THIS MUSHROOM MATCHA+ IS NATURE'S ADDERALL
"The single best thing I could have done for my health!"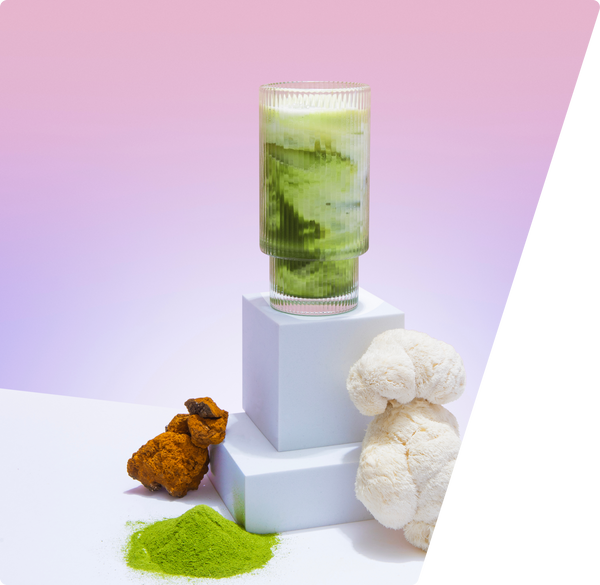 Feeling sluggish or can't concentrate? Sure, stimulants can promise a quick fix for energy and focus. (Who doesn't LOVE a coffee to start your morning?) But let's be real… most of us are well aware of the negative side effects and health issues they cause like anxiety, crashes, stomach pain, insomnia, high blood pressure, etc. – And they only get worse as we age!

So in order to get a much healthier boost of focus and energy, here's why Everyday Dose Mushroom Matcha+ is the best way for you to become a productivity machine: 
TRY IT TODAY FOR ONLY $1 A CUP
1. ACHIEVE ZEN-LIKE FOCUS🧘‍♀️
Unlike coffee or Adderall, Everyday Dose Mushroom Matcha+ won't leave your mind feeling anxious, scattered, or clouded with brain fog. The secret? Our powerful blend of functional mushrooms, nootropics, and collagen protein that you'll find in every scoop. Lion's Mane stimulates the growth of new brain cells, enhancing your ability to concentrate and think with clarity. Chaga, known for its adaptogenic qualities, helps your body adapt and cope with stress, creating the perfect environment for concentration and focus.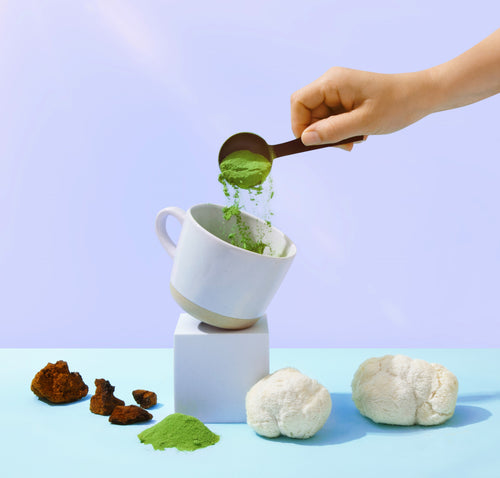 2. GET CLEANER, ALL-DAY ENERGY⚡️
Say goodbye to jitters and the afternoon crash – Our blend uses 100% fruiting body functional mushrooms combined with L-theanine, an amino acid found in green tea that promotes a state of relaxed alertness and reduced fatigue. Each cup provides smooth, sustained energy without any jitters, anxiety, or crashes. On top of that, Chaga increases overall cellular health with boosted immunity and reduced inflammation. You'll be able to crush your daily tasks with zero discomfort.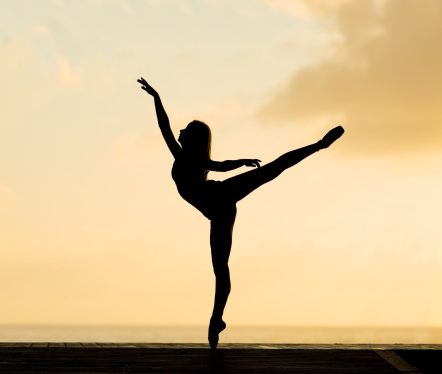 3. ENHANCE YOUR COGNITION💡
Increased stress can impair cognitive function, leading to difficulties in memory, attention, and decision-making. But our blend using Lion's Mane and L-theanine is known to increase the production of alpha brain waves, which are associated with a state of relaxed alertness and calm focus. These brain waves promote a sense of mental clarity and creativity, making it easier to concentrate and finish tasks that require more effort. Everyday Dose gives you all the help you need to think clearly and more effectively.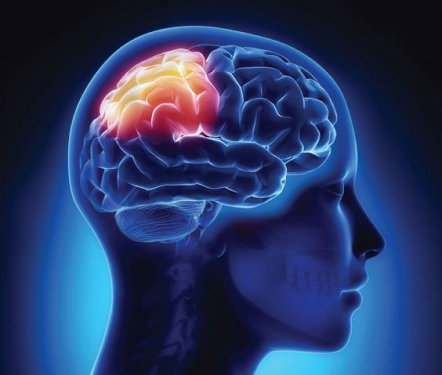 4. ELEVATE YOUR MEMORY 📸
By promoting the growth of new brain cells, functional mushrooms also help you retain information more effectively and recall memories with greater clarity. Lion's Mane has been shown to support the balance of key neurotransmitters in the brain, which can enhance memory function. So whether you're memorizing an important speech or just looking for your car keys, our mushroom matcha+ will help keep your memory sharper and more reliable than ever.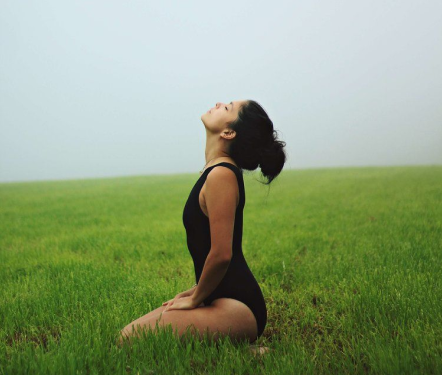 5. UNLOCK PEAK PERFORMANCE 🚀
Our blend uses the nutrient-dense properties of Chaga and collagen protein to support your body's endurance and recovery. Chaga acts as a natural adaptogen, optimizing physical performance and reducing fatigue, while collagen protein strengthens your muscles, joints, and connective tissues. With Everyday Dose, you can reach your full potential and boost every aspect of your mental and physical well-being – Do more. Stress less.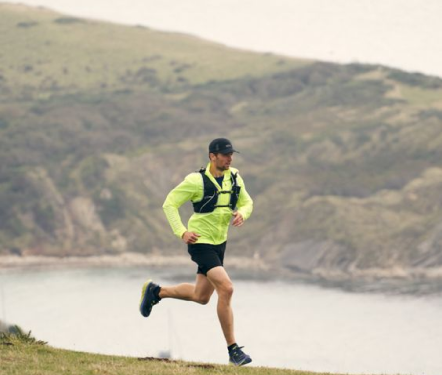 IN CONCLUSION
REMEMBER: Now that you know the amazing health benefits that mushroom matcha+ can provide, the next step is to get started! By blending low-caffeine, ceremonial grade matcha with an effective quantity of four amazing ingredients that improve energy, focus, mood, sleep, gut health, and immunity, there really is no comparison to Everyday Dose. If you want to see fast improvements in your focus, energy, and productivity, don't wait… start your health journey today! 
THE SOLUTION
Try Everyday Dose for only $1.20 per cup!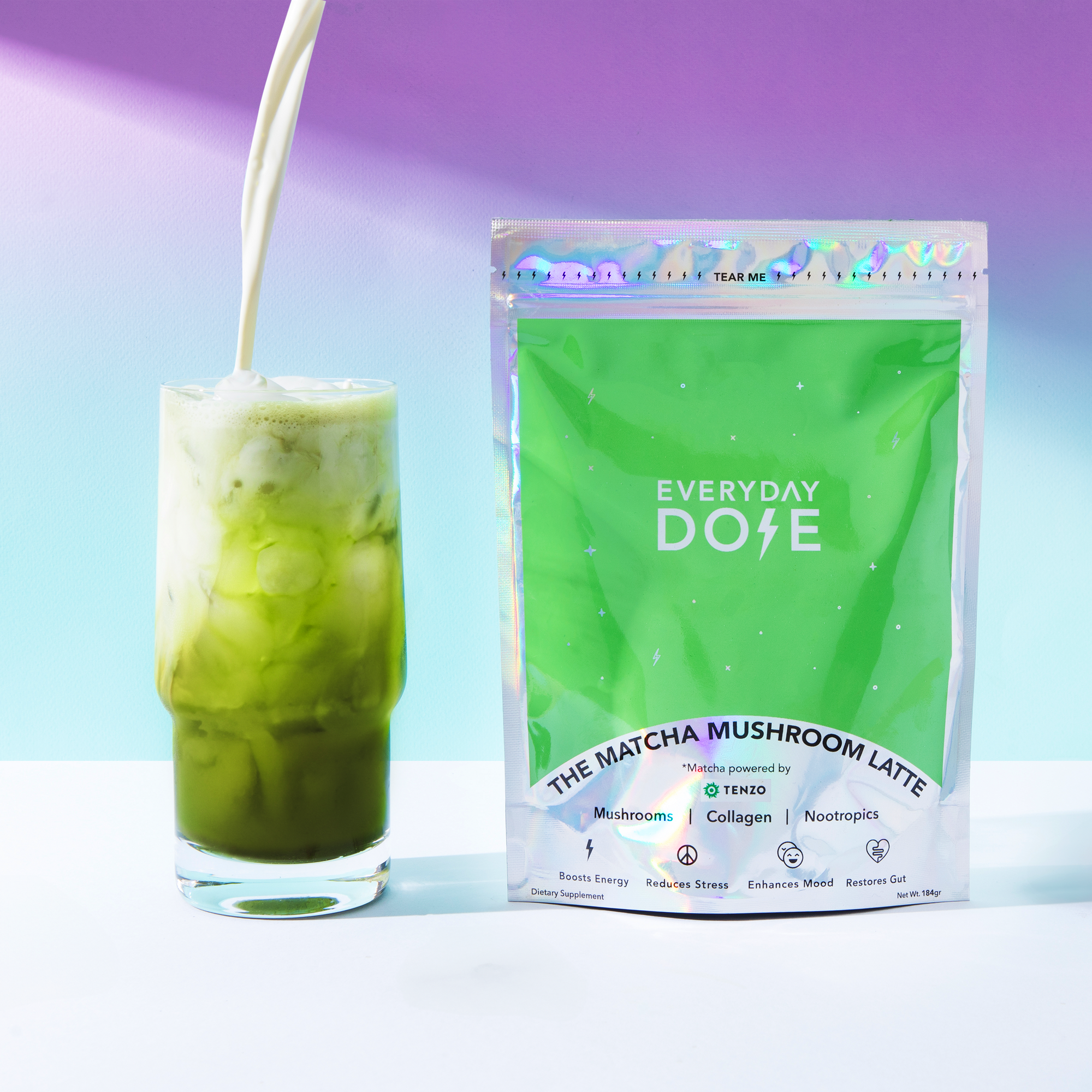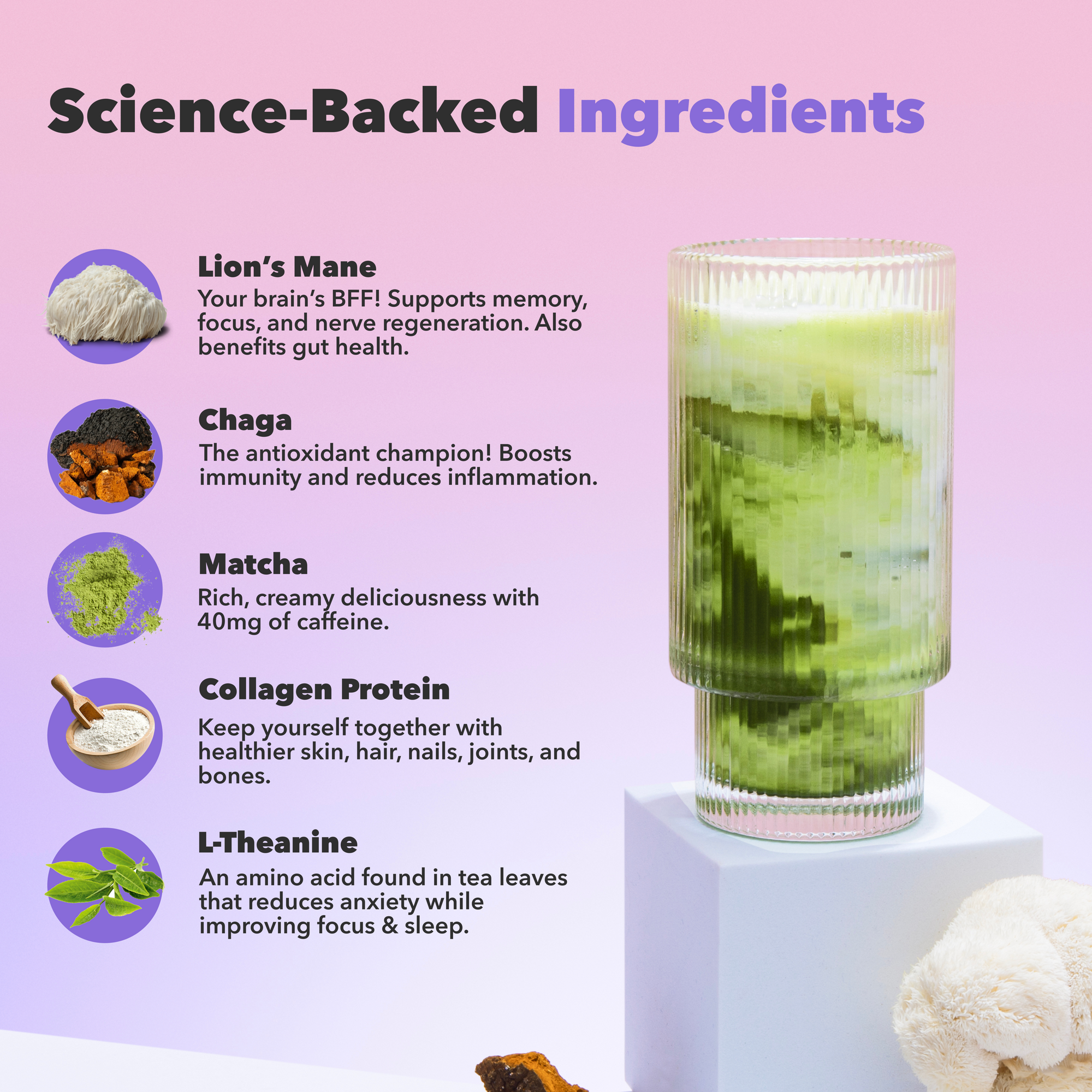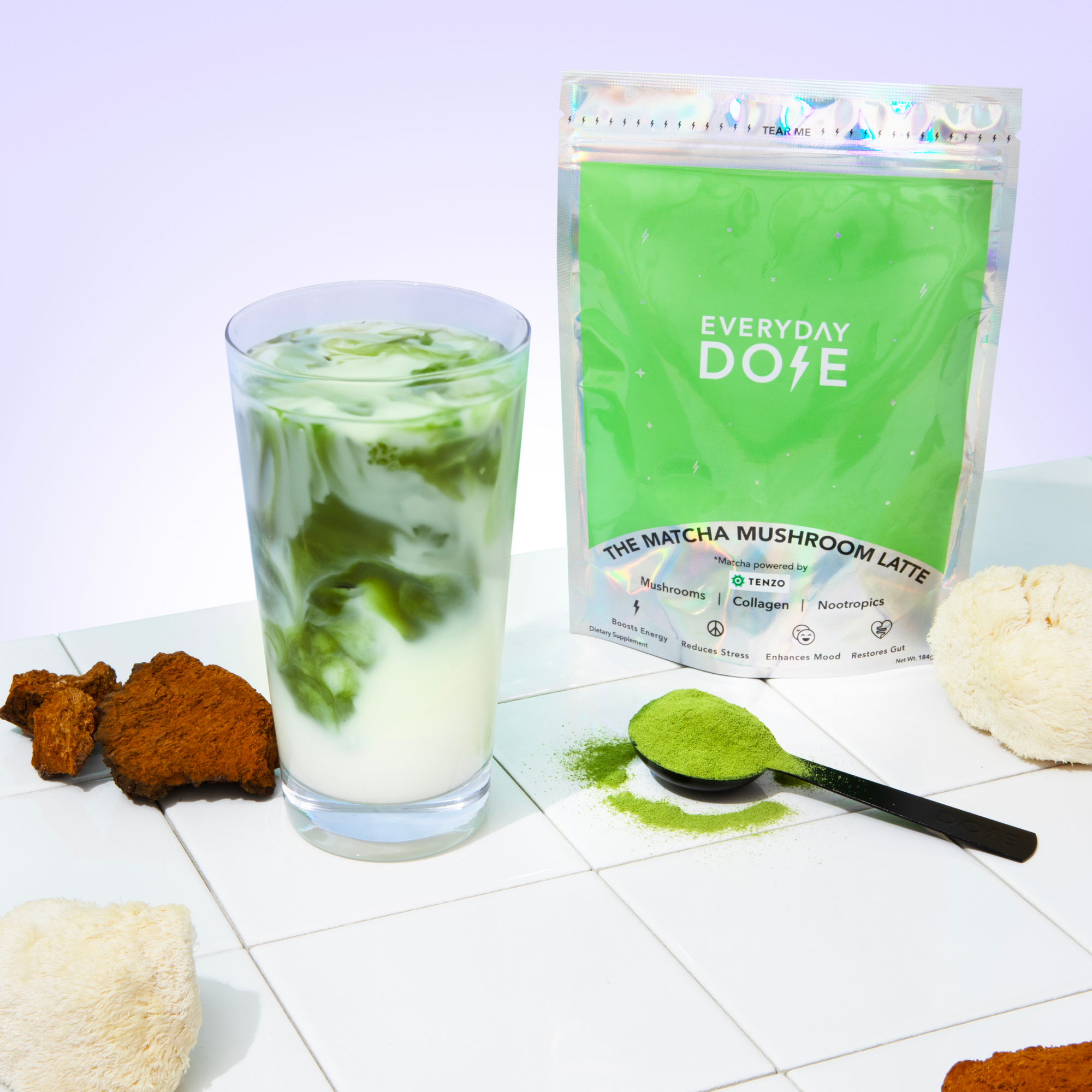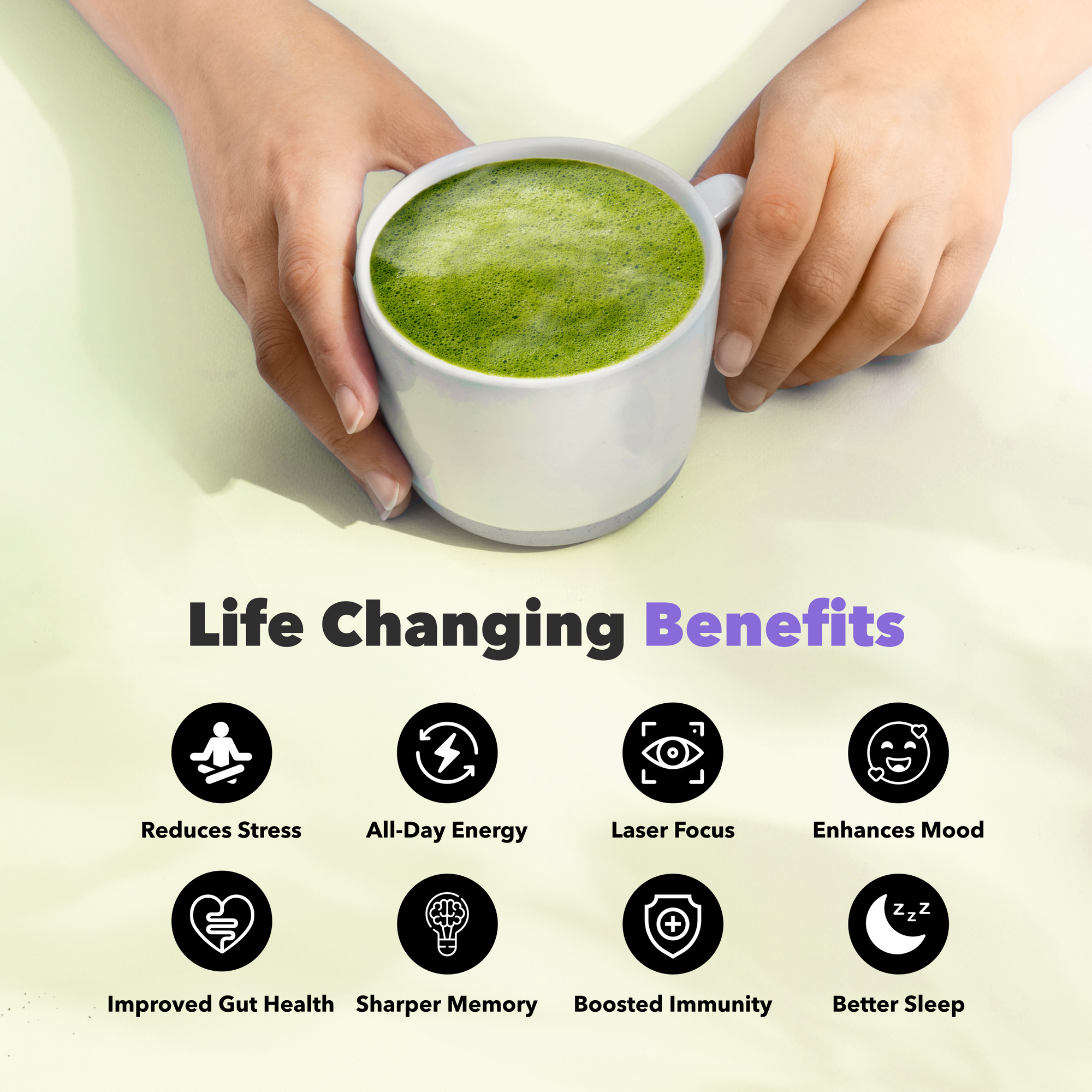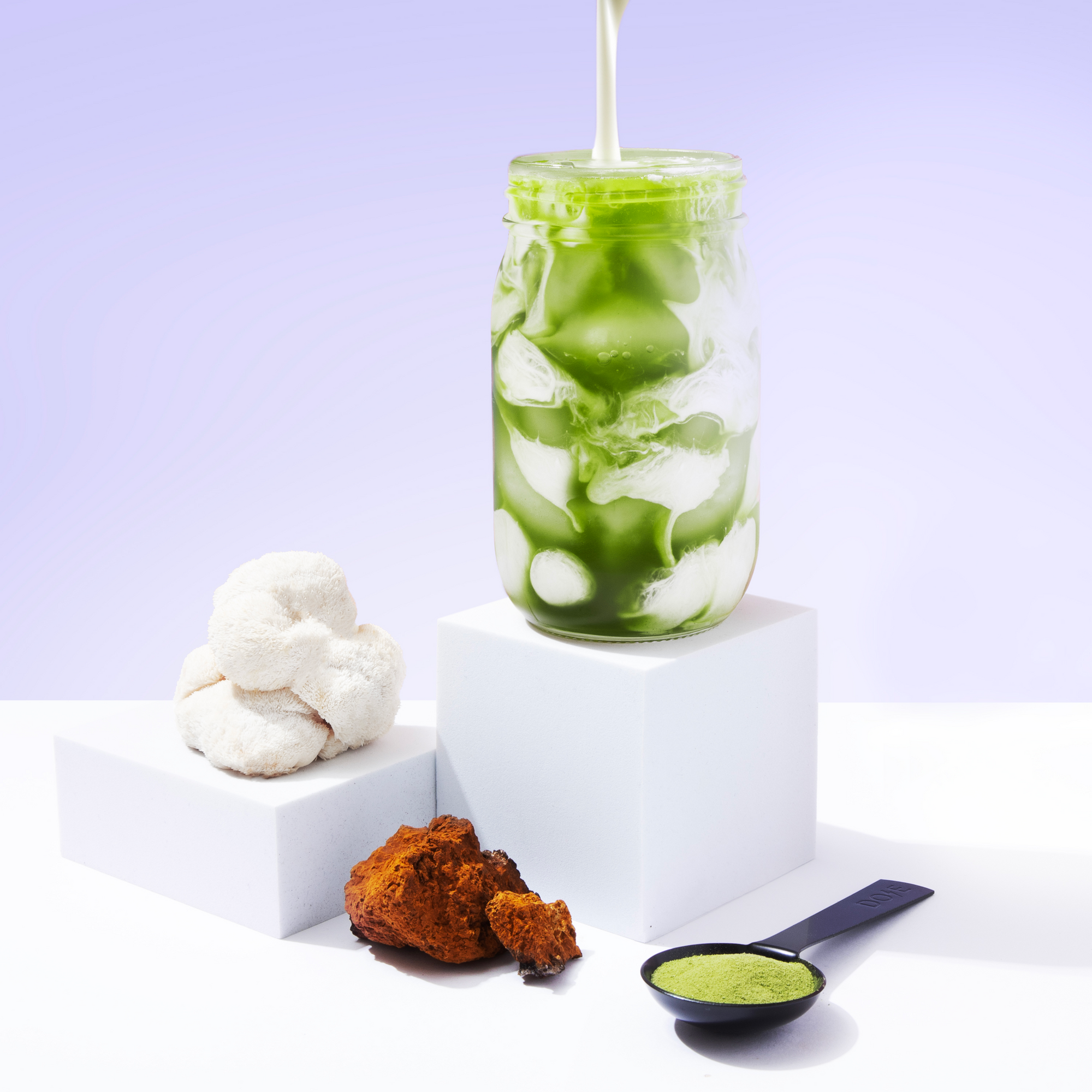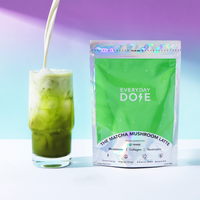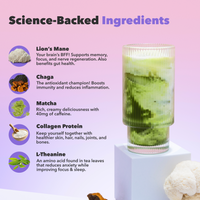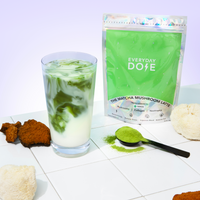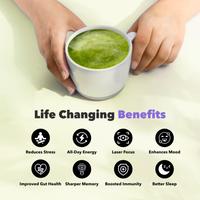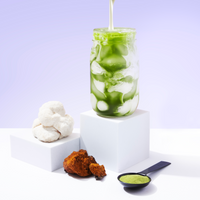 30 Servings of Mushroom Matcha + FREE Starter Kit
Our matcha is loaded with functional mushrooms, nootropics, and collagen to give you all-day energy, zen-like focus, and creative flow. With tons of added gut, brain, & immune benefits, you get clean energy without the crash or anxiety.
Only $1 per Dose
45-day returns
Here's what you'll get:
---

30 Servings Mushroom Coffee+

Free Rechargeable Frother

Free gunmetal Dose Spoon

Free breathwork app by Othership

FREE monthly surprises

$1.20 per cup

Refill ships in 30 days
3 days before your next shipment is set to go through, we will email you a reminder. By default, it will be another 30 servings delivered to you, and you can easily adjust or cancel at anytime.