5 REASONS WHY EVERYDAY DOSE IS DIFFERENT THAN RYZE
"I love it so much more than the other brand"
Tired of all-day coffee jitters? Well, mushroom coffee+ is by far the best way to get cleaner energy & focus without any of the bad side effects. That means NO crashes, anxiety, bloating, insomnia, cortisol spikes, etc. (And it's better for your brain & gut health too!) But don't be fooled – It's hard to know which brands out there will give you the perfect balance of health with the delicious taste of coffee you know & love.

So, to help you avoid any low-quality, bad-tasting mushroom coffee alternatives out there, here's why Everyday Dose stands head and shoulders above the rest:
TRY IT TODAY FOR ONLY $0.90 A CUP
How do we stack up?
US vs THEM
1. We ONLY Use 100% Fruiting Body Mushroom Extracts 🍄
It's true: ​​Myceliated oats ≠ mushroom extracts. While other brands include oats, Everyday Dose provides you with the real deal – 100% fruiting body mushroom extracts, including Lion's Mane and Chaga. Oat substrates might be cost-effective, but they fall short when it comes to delivering the full spectrum of mushroom goodness. Also, more ≠ better. Many brands will list a lot of mushrooms, but not provide enough of any of them. We provide an effective dose of Lions Mane and Chaga extracts.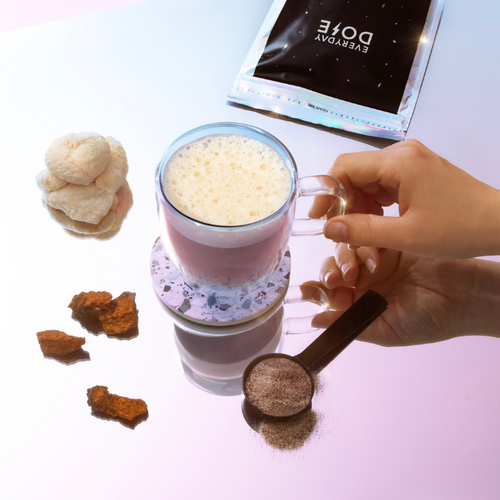 2. We Added Collagen Protein ✨
Did you know that as we age, our bodies stop producing collagen? Hair & nails gets thinner. Skin gets looser. It's a harsh reality, but Everyday Dose can actually help you turn back the clock on aging. Our collagen protein doesn't just help you feel better; it also helps rejuvenate your skin, hair, nails, joints, and bones!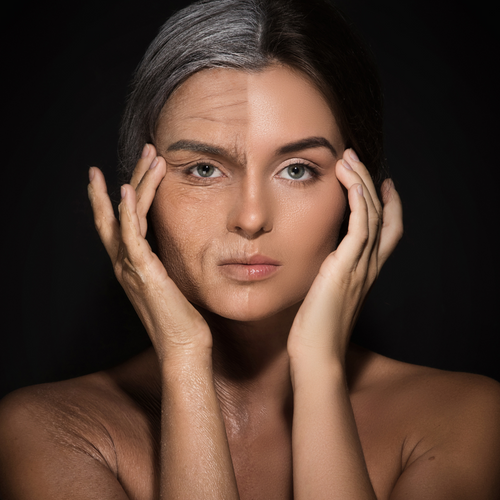 3. L-Theanine For Less Stress, More Focus 🧘‍♀️
We know life can get stressful, so we added some extra relief to our mushroom coffee+. L-Theanine, an amino acid found in tea leaves, is popular for reducing stress while improving focus and sleep. Our L-Theanine is 100% pure L-isomer, ensuring its effectiveness in promoting a calm mind and better rest & recovery. With Everyday Dose, you can embrace each day with a sense of clarity and more concentration than ever!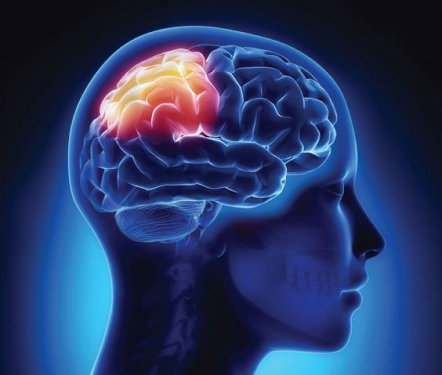 4. No Sediment, Only Smooth Perfection 😌
Some other mushroom coffees can leave a sludgy residue at the bottom of your cup. On the other hand, a simple stir of Everyday Dose delivers a smooth, creamy texture without any residue or clumping.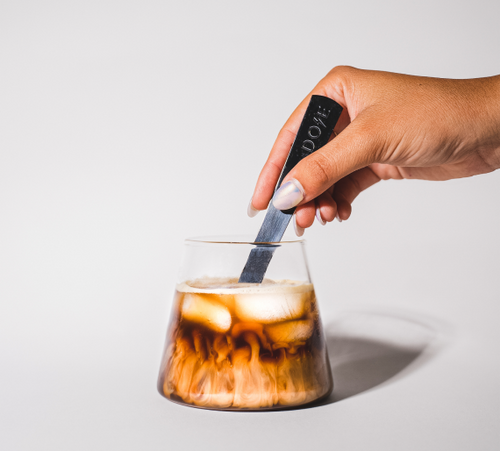 5.  It ACTUALLY Tastes Like Delicious Coffee ☕️
Everyday Dose is the perfect balance of taste and function. Our blend uses a low-acidity, low-caffeine coffee extract. The result? A familiar taste that sets Everyday Dose apart from the rest. You also get an optimal caffeine dose of 45mg that won't upset your gut or nervous system.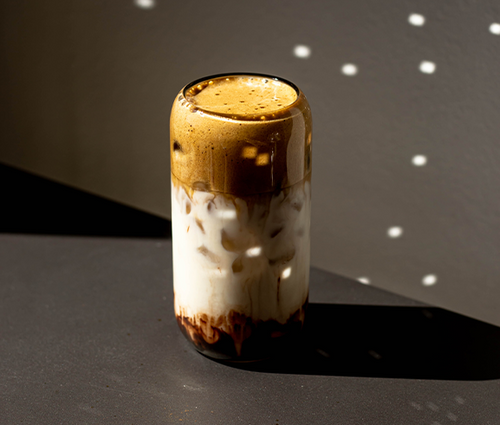 Real Talk, Real Customers
15,000+ Reviews
"Great taste!"
What I liked most is that I can actually replace my coffee intake because it actually tastes like coffee. I tried Ryze and was NOT a fan of the taste at all; couldn't finish a bag between my coworker and I. On the other hand, we both became obsessed with Everyday Dose. Helped with bloating too!
Mariel F.
Verified Purchase
"I'm baaack!"
I loved it as soon as I tried it- Then I thought.. "I'll try that RYZE stuff next.." It was not great. Does not dissolve in hot or cold, you cannot froth it for some reason, and it tastes like... It also make me want to sleep, not move. Just started back on EDD today and I am on cloud 9.
James P.
Verified Purchase
"It's better!"
I love it so much more than the other brand. There is no residue at the bottom like Ryze. The flavor is better and the results are showing up faster. My nails are so long, I can't believe it!
Sherrie B.
Verified Purchase
"100% satisfied customer!!"
Love the flavor, and smell! It does not smell or taste like others I've tried. The texture is great, no sediment left after mixing, so it blends so well that I can mix it cold, which is the way I prefer and it makes it more convenient. I love the way it tastes and how it makes me feel, I sip on it all day long at work. It gives me the energy I need without jitters and helps keep me focused.
Tiffany C.
Verified Purchase
"Its a winner"
When I first tried Everyday Dose I thought it made me too relaxed and wasn't going to get it any more but as I finished the bag I started feeling more energized. I like the taste better than Ryze so I'm switching to EDD. Thanks for the free samples. I'm going to share with my family.
Brenda D.
Verified Purchase
IN CONCLUSION
REMEMBER: Now that you know why Everyday Dose is the perfect mushroom coffee that can provide amazing health benefits, the next step is to get started! By blending low-caffeine, low-acidity coffee extract with an effective quantity of four powerful ingredients that improve energy, focus, mood, sleep, gut health, and immunity, there really is no comparison to Everyday Dose. If you want to see fast improvements in your every day life, don't wait… start your health journey today! 
THE SOLUTION
Try Everyday Dose for only $0.90 per cup!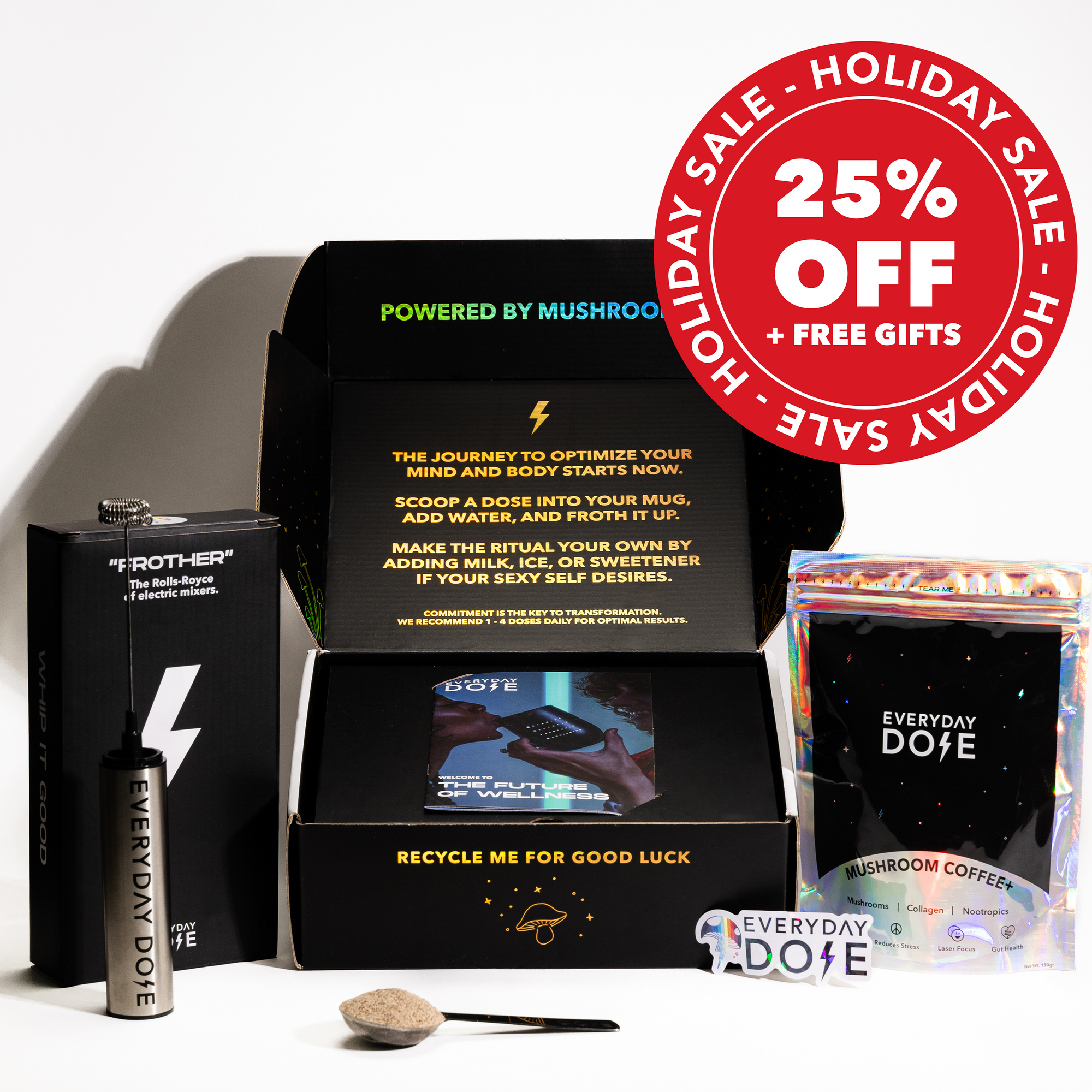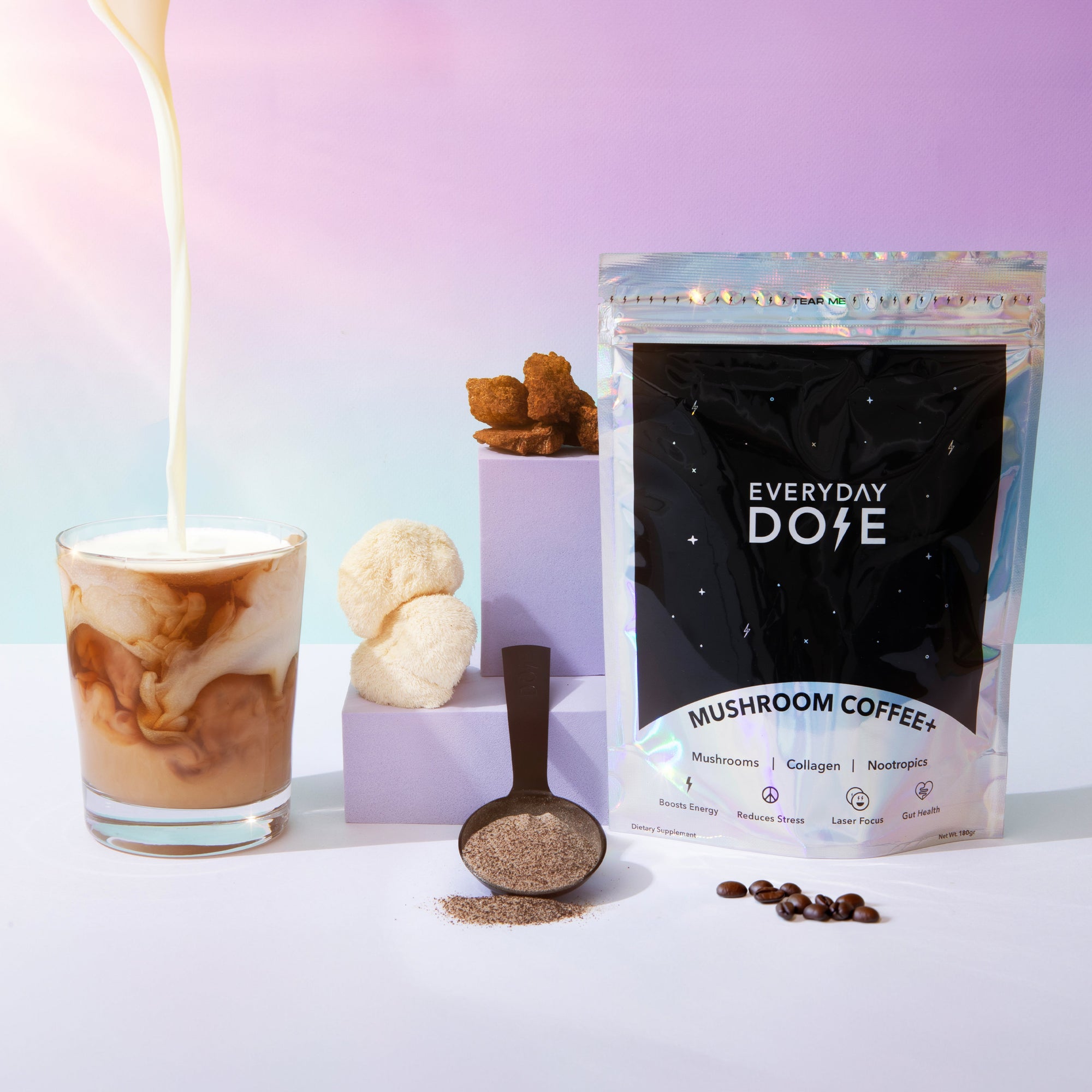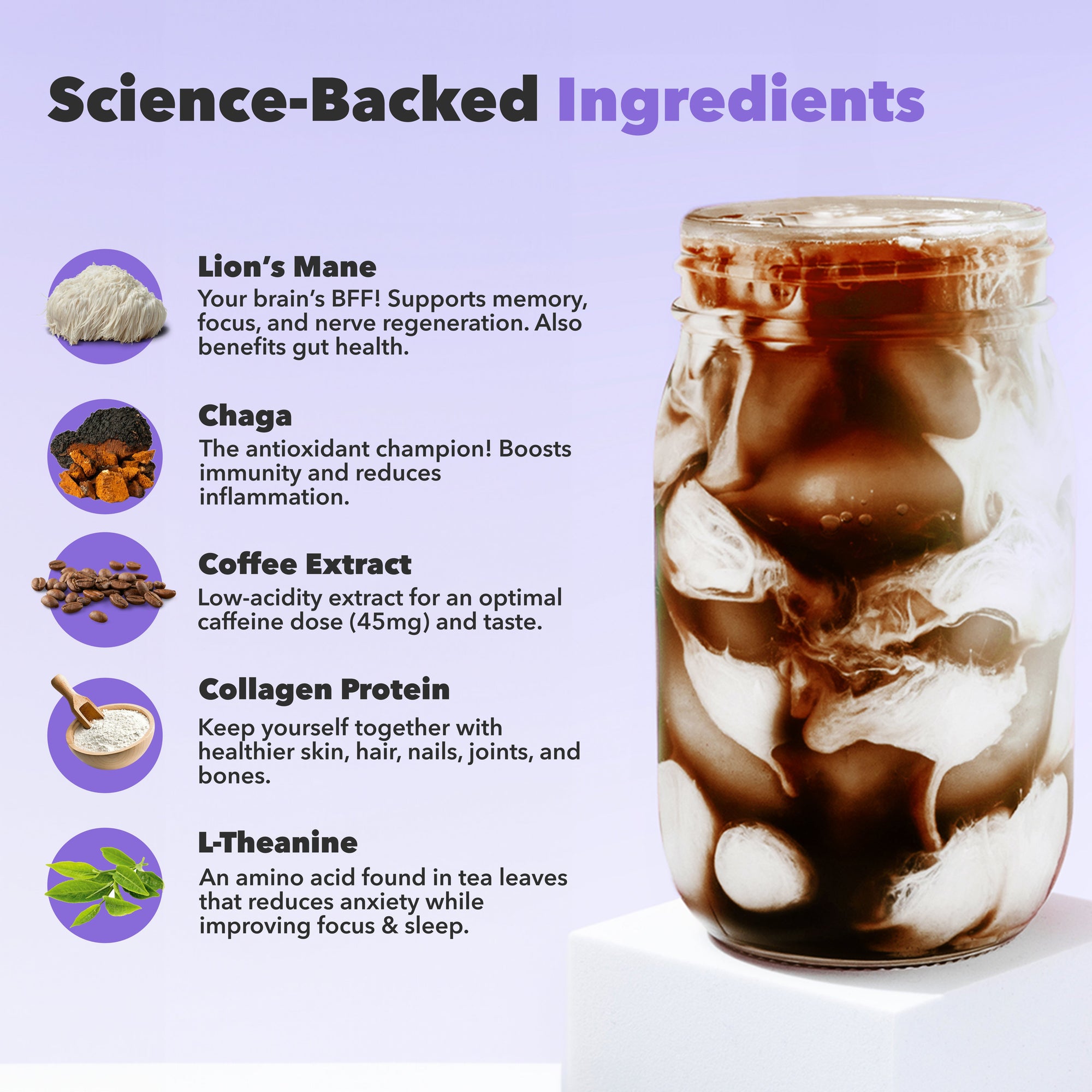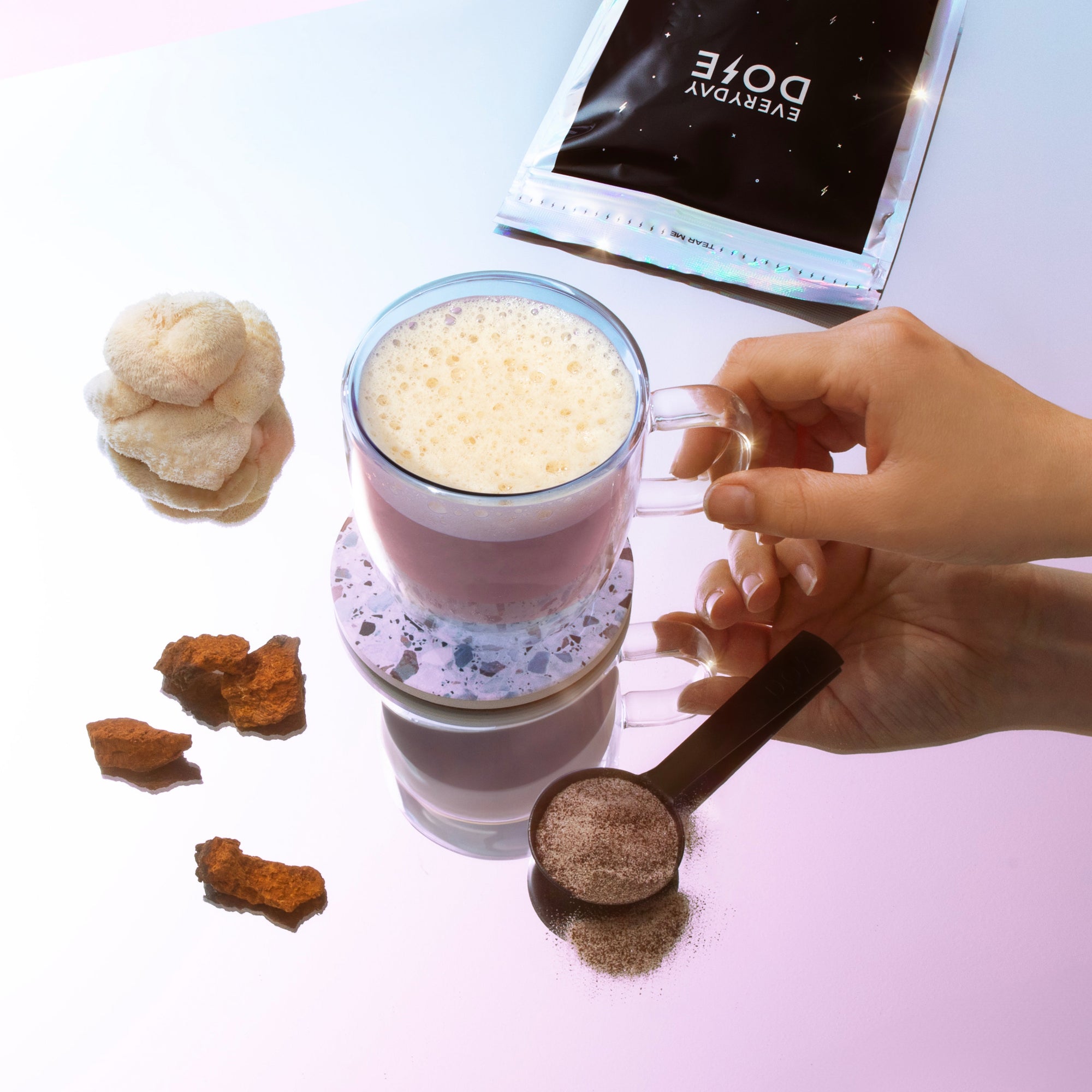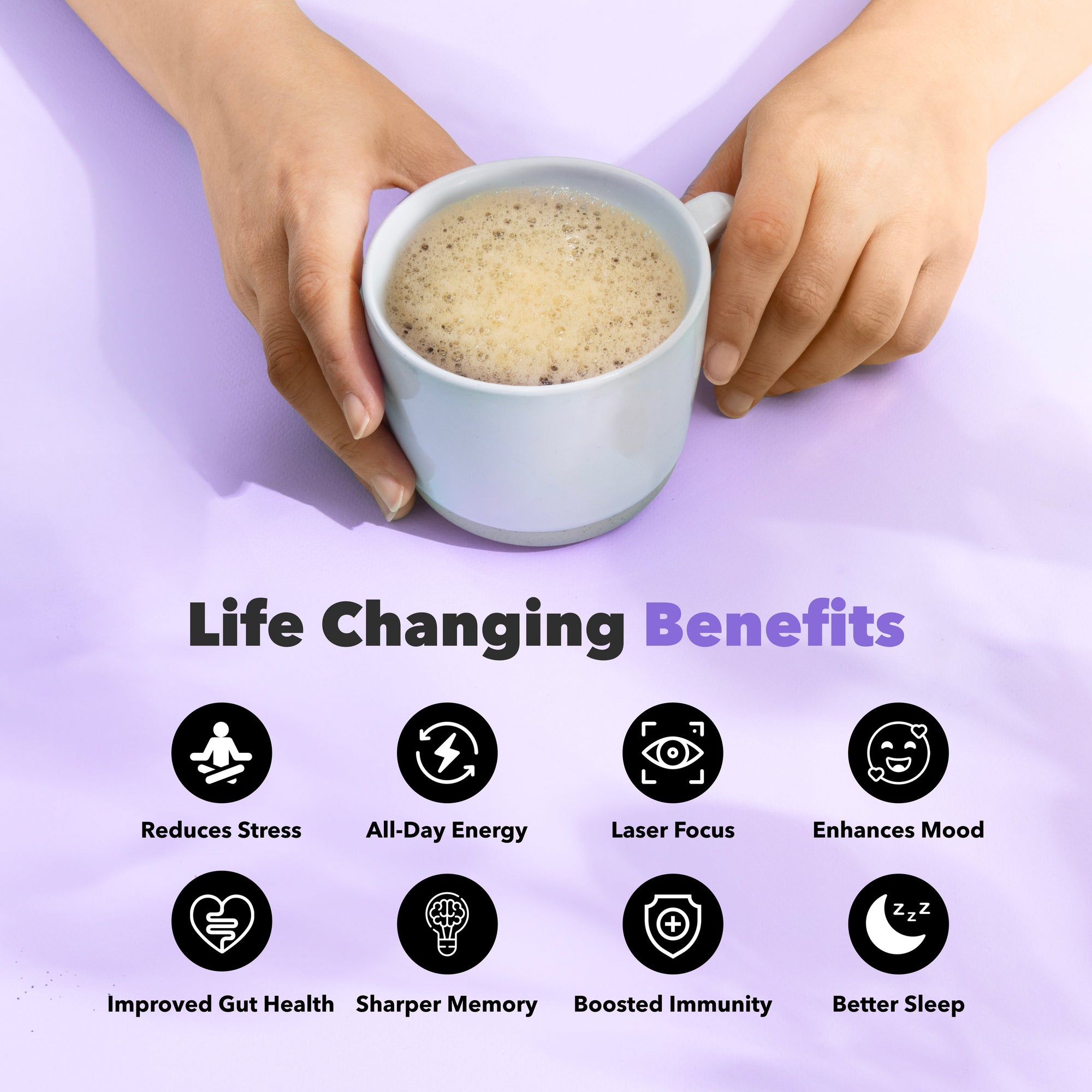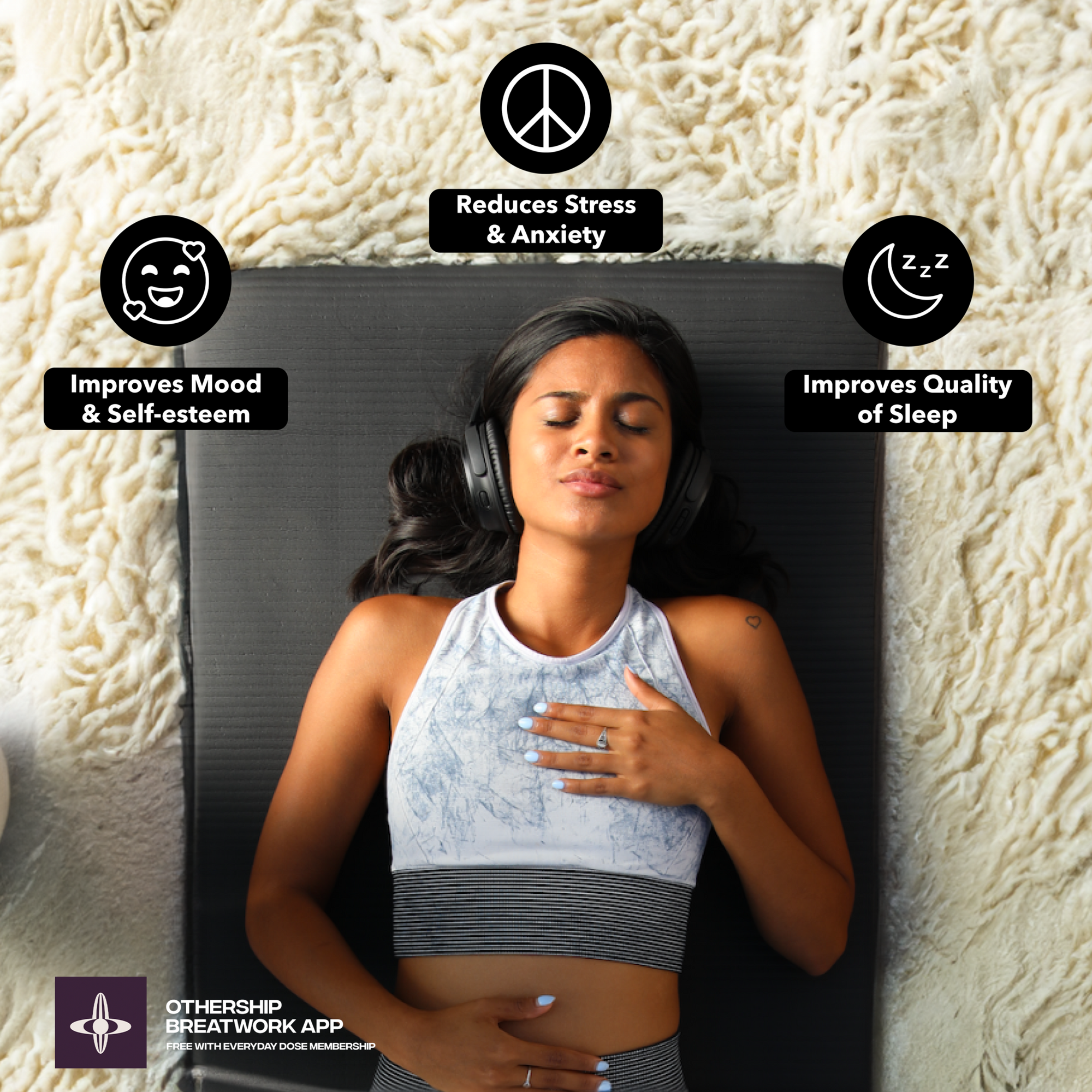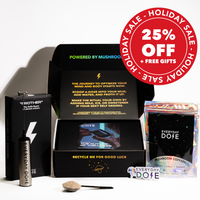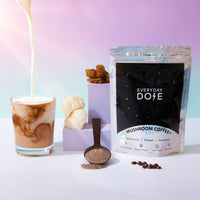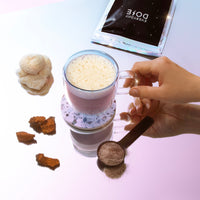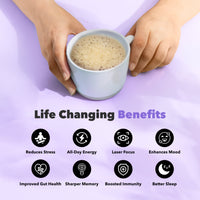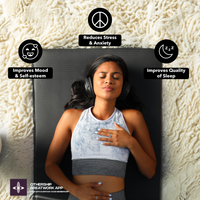 LIMITED-TIME HOLIDAY SALE!
30 Serving of Mushroom Coffee + FREE Starter Kit (25% off Holiday Special)
Meet the fastest growing alternative to regular coffee and stimulants that combines functional mushrooms, collagen protein, and nootropics to promote laser focus, improved mood, all-day energy, and reduced stress.
$0.90 Per Cup!
Here's what you'll get:
---

30 Servings Mushroom Coffee+

Free Rechargeable Frother

Free gunmetal Dose Spoon

Free breathwork app by Othership

FREE monthly surprises

$1 per cup

Refill ships in 30 days
3 days before your next shipment is set to go through, we will email you a reminder. By default, it will be another 30 servings delivered to you, and you can easily adjust or cancel at anytime.